Why FunnelKake?
The science of digital marketing is implementing technology.
The art of digital marketing is telling your story in a compelling way.
If your agency doesn't excel at both, no one will pay attention.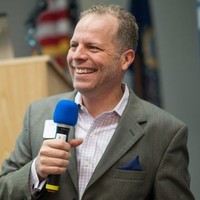 FunnelKake's founder and CEO, Jon Zack, developed one of the first online shopping carts in 1994.
Later, as the founder of a digital marketing agency in the early 2000's, he developed one of the first integrated marketing platforms and created digital marketing strategies for hundreds of clients, including Fortune 100 companies.
Jon founded FunnelKake along with Director of Technology Val Z., Director of Partnerships Charles Chy, and Director of Digital Marketing Todd Heft. Together they've developed a digital marketing solution called The Integrated Sales Funnel. Our mission is to help SMB's (Small and Medium-sized Businesses) get a customer's attention, move customers down the sales funnel to a sale, and then to retention.
FunnelKake stands out from other agencies because we are a performance marketing agency, not an hourly services agency. That means we don't charge you by the hour or by the service – you're charged a retainer along with a percentage of the sales we generate for you. We see this as infinitely fairer for a business owner, since we have to be invested in your results or we don't make money. It's a partnership for success.
We're located in Bethlehem, Pennsylvania
90 minutes from New York City and Philadelphia. Sweet spot.