If you're not bringing your A-game with a solid ecommerce marketing plan, your competitors will eat your lunch. And probably your dinner and breakfast too.
The digital marketing pros at FunnelKake have developed ecommerce marketing funnels and conversion funnels to help our clients sell everything under the sun.
From candles to industrial lasers – If you can make it and deliver it, we can market it.
Properly done, ecommerce marketing is a well-coordinated web of suites and services which work together to drive sales, maximize your return on investment, and with a little luck, blow up your brand.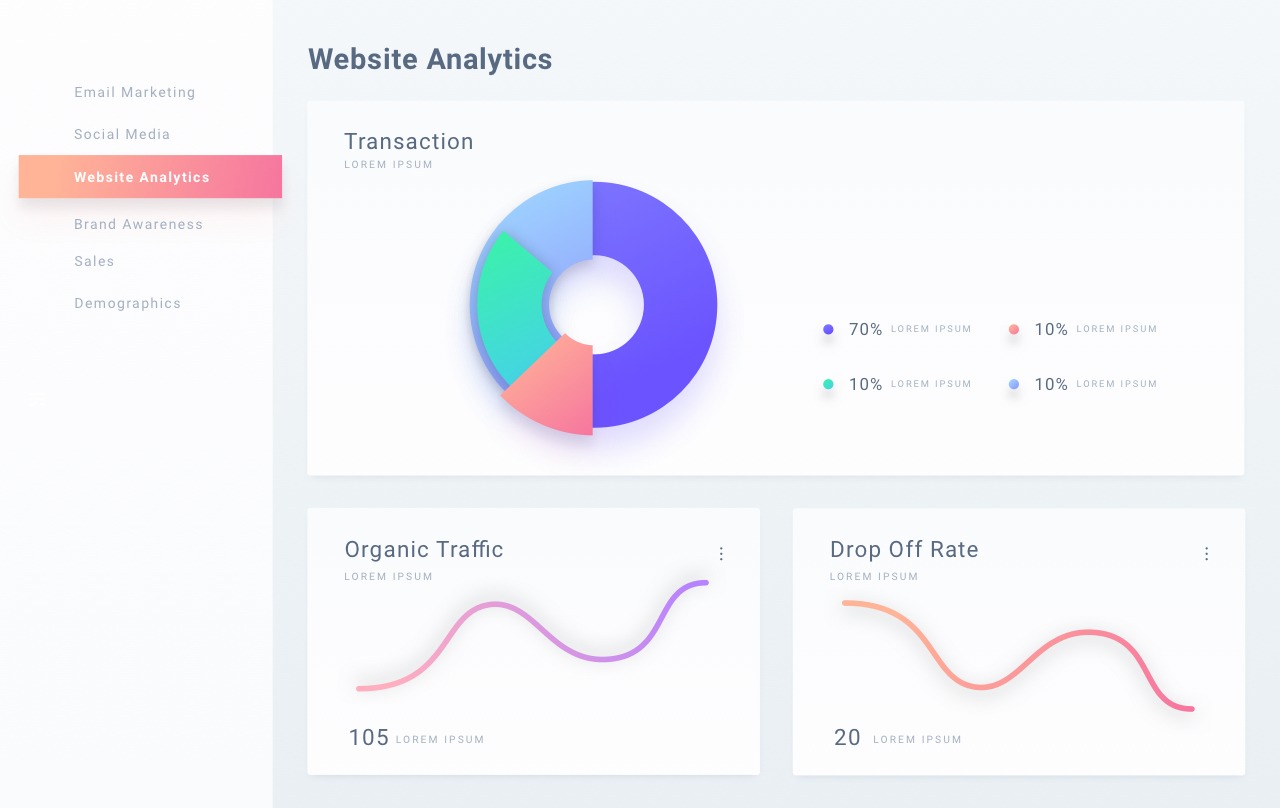 The Good News Is, You Have Options.
FunnelKake's ecommerce marketing services include:
If your ecommerce website isn't lighting the world on fire, it might be time for an upgrade. We'll study your website's user experience (UX), its speed, navigation, ease of use, and other criteria to determine if it needs a few tweaks or a complete rehab.
Some products and brands gain amazing traction with organic social media posts – for others it's a real slog. We'll do what's necessary to build your followers and brand voice organically and with paid social posts, including influencers when appropriate.
A little different from content SEO, ecommerce SEO focuses on optimizing your products so they're found easily by search engines and rank as high as possible in search results. We improve product titles and descriptions, meta data, image tags, product hierarchy, gather product reviews, and do a whole bunch of gobbledygook to make your ecommerce website more visible to search engines. This increases your organic (free) traffic and sales.
Google Ads (formerly Google AdWords), Facebook ads, Verizon Media, Bing, and other digital advertising platforms are brilliant at serving targeted ads to the right customers at the right time. FunnelKake is a certified partner with Google, Facebook, and Verizon Media (formerly Yahoo/Oath). Our ad geeks check your data every day and make sure your ad budget is working to drive conversions and not being burned.
Ecommerce Content Strategy
If you're not blogging you're missing an opportunity to introduce new customers to your brand. And by blogging, we don't mean yelling relentlessly into the ether trying to sell your products in every post. Because let's face it, no one likes that and even fewer read it. We like building the voice of a brand – identifying who we're trying to reach and then going after them with informative content, which ultimately drives more traffic to your site and lifts the entire domain in search engines. Which ignites sales. Content marketing is one of the pillars of a successful ecommerce SEO strategy.
Email Marketing Strategies
An engaged customer is much easier to sell to than a new customer. And a happy customer who is delighted by your products and service keeps coming back for more. We develop email marketing strategies for ecommerce stores to keep customers engaged and spending: abandoned cart emails, welcome to the list emails, we haven't seen you in awhile emails, VIP emails, and many more. We've partnered with multiple email platforms and will choose the one most suited to accomplish your ecommerce marketing strategy.
Ecommerce Store Management
If the day-to-day of running your ecommerce store is getting to be too much for your staff, we can take some or all the grunt work off your hands. We work with the leading ecommerce platforms, including Shopify, Big Commerce, Woo Commerce for WordPress, Zoey, and others.
Overwhelmed?
Let us know how we can help you with your ecommerce marketing.